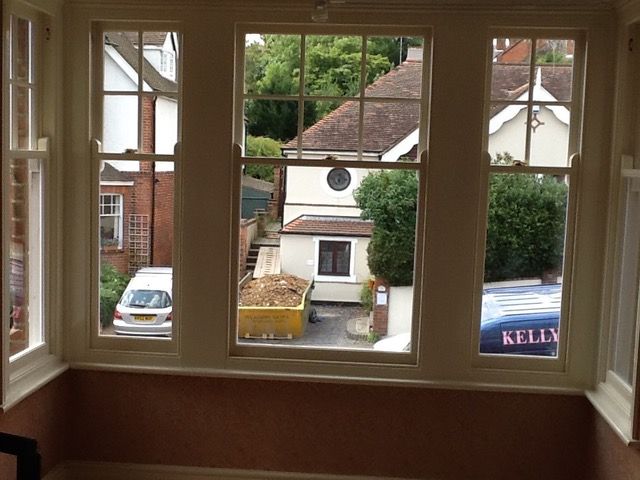 Posted on: December 21, 2015
Great Ways To Add Period Features To Your Modern Home!
Whether you live in a period property that has undergone excessive renovation over the past few years, or you're in a modern property that you wish had a few more period features to make it really stand out, there are a variety of ways that you can customise your home to create the ideal home for your needs. Terraced period properties in particular will once have had beautiful original features, which have been ruined by years of upgrades and repair.
There are a variety of features, however, which can offer the aesthetic benefit of period features, whilst also offering practical advantages as well, such as double glazed sash windows in London.
4 Period Features To Add To Your Home!
Fireplace – Not only will fireplaces give a room unique character, but they can also provide a focal point for you to work your entire interior design around. If you are restoring a period property to its original standard, then this can also add the advantage of being practical as well.Whilst the dream is to feature a working, traditional open fireplace, this isn't possible in many homes, so you will often have to find the balance between an electric fireplace (which can often look out of place in a traditionally designed interior) and a period fireplace which might not actually work.
Sash Windows – Sash windows are stunning additions to any property design, and can really let a lot more natural light in than any other window type. They are often faithful in terms of appearance to Victorian and Edwardian period properties, whilst simultaneously offering the practicality and energy efficiency of modern designs. Choosing double glazed sash windows in London is a great way to find the balance between practicality and beauty.
Period Doors – As well as double glazed sash windows, choosing period doors to match them can really benefit the character of your property. Although you can find a range of stunning doors, including period reproductions, the very best method is to simply choose a manufacturer who can create doors to match your windows and other external portals.Just like sash windows, you need to ensure that you find doors which offer practical benefits, including heat retention and security, as well as just looking nice as part of your property.
Interior Features – There are a range of features which you can include in your internal design to bring your home more in line with traditional and period interior design features. Some popular features have always been ceiling roses, coving, dado and picture rails as well as door and archway vaulting.The best option for modern DIY-ers is to use lighter materials including polyurethane resin to create these stunning designs for a fraction of the cost. When it comes to plaster fitting, however, you are probably better off leaving it to the professionals.
For Sash Windows And Doors, Get In Touch With Kellys Sash Windows Today!
Here at Kellys Sash Windows, we are proud to offer a diverse range of portal solutions, including double glazed sash windows in London and period door designs, for a variety of properties including renovated period properties and modern homes.
For more information, please don't hesitate to get in touch with our professional team of window and door fitters today on 0800 634 8636; alternatively, you can email any questions you might have to our team directly at enquiries@kellyssashwindows.co.uk and we'll get back to you as soon as we can!