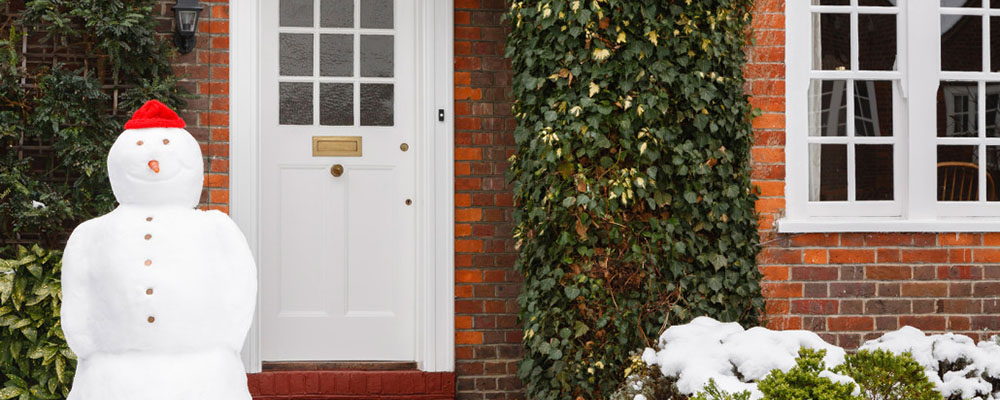 Posted on: November 25, 2014
Traditional wooden sash windows with modern performance..
Will your old timber sash windows keep you warm this winter?
As we start to feel the chill of winter many of us turn up the heating to keep warm. But did you know that poorly maintained windows are responsible for a significant amount of heat loss and increased energy costs? 
With more than four million Victorian and Edwardian houses in the UK, many of us are keen to to preserve the architectural heritage of our houses and at the same time we want to make sure that we keep warm and save on heating bills.
Heat loss from a room through a window during the heating season is complex, with three main mechanisms:
By convection and conduction, from the warm room air to the colder surfaces of the glass and the frame.
By the colder surface of the window absorbing infra-red radiation from the room.
By uncontrolled air leakage, which can either bring in cold air from the outside or take warm air out from the interior.
The glass is the most conductive part of the window, but heat is also lost through the frame, albeit at a lower rate.
In a typical house with poorly maintained windows, air leakage is responsible for over 60% of the overall heat loss through the window.
By combining repair with draught proofed glazing, total heat loss could be reduced to one-quarter of that of the window in its original state; and by even more at night with shutters, curtains or blinds in place.
"Thus it is certainly not essential to replace existing windows to obtain levels of improvement in thermal performance that make traditional timber sash windows comparable with standard modern windows" [1]
Traditional timber sash windows triumph over modern plastic replacements
In a recent report from the Royal Institution of Chartered Surveyors (RICS) replacing original good quality sash windows with inappropriate modern aluminium of PVCu casement windows was ranked first in the 'The top 10 inappropriate works commonly carried out on traditional buildings'
Research by Gocompare.com which listed 'the 20 top property turn offs' also revealed that plastic windows were a 'no no' for 16% of house buyers.
If you are considering enhancing or overhauling your period property, Kellys Sash Windows can help with the repair and restoration or installation of traditional timber sash windows. You can maintain the character of your home and be as warm as toast this winter.
Kellys Sash Windows is a leading manufacturer and installer of traditional timber  sash windows and doors in Reading and the M3/M4 corridor.
[av_button label='Contact us for FREE advice on all your window requirements' link='page,30′ link_target=" color='red' custom_bg='#444444′ custom_font='#ffffff' size='medium' position='center' icon_select='no' icon='ue800′ font='entypo-fontello']
[1] Research into the thermal performance of traditional windows: Timber sash windows: Chris Wood, Bill Bordass, and Paul Baker, English Heritage, 2009