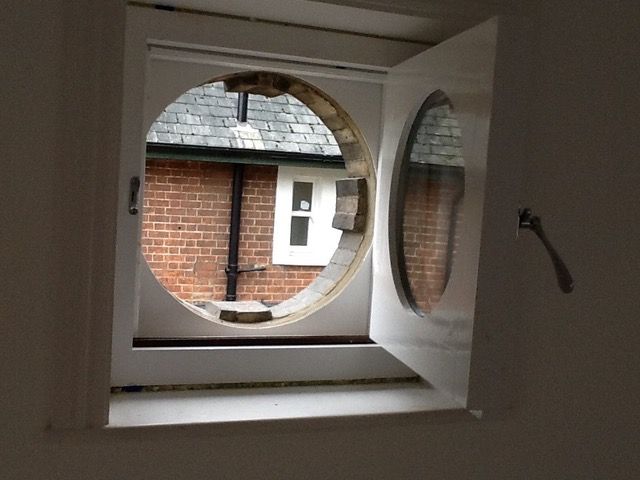 Posted on: December 23, 2015
The Different Types Of Windows For Modern Homes!
When it comes to modern homes, there are a diverse range of options available. From modern casement windows to traditional hung designs, there is much more freedom to choose than there typically is in traditional homes. In the past sash windows have been extremely and they still are today, thanks to their beautiful design and practicality.
They are certainly a specialist area though, and often require sash window restoration services in order to be kept a practical option in period homes. Whilst they remain an option in modern homes, they are joined by many other types of windows which have their own advantages and disadvantage as well.
What Are The Different Types Of Windows Available For Modern Homes?
Casement Windows – These windows are hinged on either the right or left-hand side, and open outwards; they are normally fitted with a crank handle.

Pros – Casements offer excellent ventilation capabilities. As they shut all the way around when closed, they also provide a low air-leakage and are good at reducing noise pollution as well.
Cons – As they open outwards, they won't work in limited external spaces, including walkways and decks; when fitted with a crank handle, they can often become difficult or tedious to open and closed, meaning you're more likely to leave them closed and forget about them.

Sash Windows – Available in multiple designs, sash windows feature moving panels which can slide open and closed.

Pros – Opening both the top and the bottom of the sash window can create a natural convection, allowing warm air to escape at the top and cold air to filter in through the bottom. Many models will also tilt slightly to allow easy cleaning.
Cons – In double-hung models, the horizontal rail can obstruct your view. In many cases, they can require professional sash window restoration or replacement services.

Fixed/Picture Windows – They may not open, but they are able to offer unobstructed views.

Pros – A small fixed window can help to brighten up a stairway, whilst a large one can really offer great views to any external views. You can find fixed windows in many shapes and designs. Also, they don't open – that means absolutely no drafts.
Cons – You won't get any drafts, but these models will offer no ventilation either. You'll need to clean the exterior from the outside, which can really be difficult when they are higher up.

Awnings – These types of windows are, essentially, casement windows, but they are hinged at the top rather than the side.

Pros – When their extended, the glass will slope downwards, allowing the window to be left open even when it rains. It can also be used as a clerestory, which is a window near the tops of the wall to allow hot air escape.
Cons – Unfortunately, these models offer only partial ventilation, and are usually too small or difficult to access if you need to make an emergency exit.

Gliding Windows – These are similar to sash windows, but their panels move to the left or the right, rather than up and down.

Pros – They are easy to open and don't extend either inwards or outwards, making them useful for walkways and patios.
Cons – You can only open one side at a time and they aren't vertical, meaning that they are less likely to offer a smooth method of cooling a room than sash window alternatives.
For Sash Window Restoration Or Installation, Get In Touch With The Professionals Today!
If you're looking for sash window restoration, or even installation into a modern home, please don't hesitate to contact the professionals at Kellys Sash Windows today. We have been working with sash windows and doors for more than 20 years, and we are dedicated to providing only the very best service to our clients and customers in the south of England.
For more information, get in touch with our professional team today on 0800 634 8636, or email any questions or concerns you have to enquiries@kellyssashwindows.co.uk.