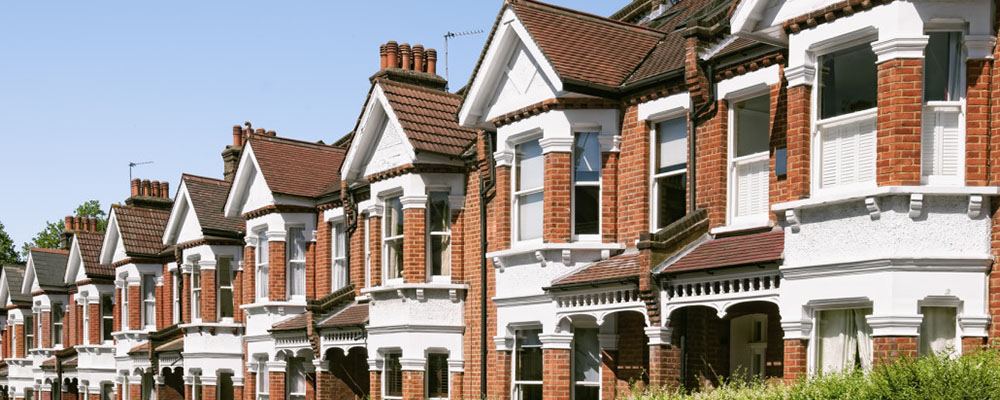 Posted on: October 13, 2015
Easy Ways To Insulate Your Historic Home
For all that they have personality and unique character, there are many designs flaws associated with historic homes – particularly those which haven't undergone any serious maintenance since they were originally built. One of the main results of this lack of due care and attention is that they are often draughty and can require a huge energy bill just to keep warm.
Particularly for those historic homes in cities, it can be extremely difficult to create a home environment in which you are completely comfortable. Only with the very best in repair and maintenance services, with a particular focus on your home's sash windows in London, will you be able to effectively improve your home's insulation and heat-retention.
5 Simple Steps To Insulate Your Draughty Home
Energy retrofits in older houses can be both confusing and expensive, as you will often be required to work around strict guidelines and requirements to ensure that your preserve the house in its traditional glory. In fact, it can be common to develop a kind of decision-making paralysis when you're working out where you need to start.
There are a range of things that you need to consider when it comes to insulating your old home. Some you will be able to undertake yourself, and others will require help from the professionals!
Identify Draughts! – Your very first step should be to identify where your draughts are coming from. Up until now, you might have just decided to deal with the draughts, but these will not only make you cold, but they will also take the heat out of your home, resulting in higher fuel costs. They can also provide an entry point for external dust, dirt and noise to infiltrate your home and make it a much less enjoyable and practical space to live in.The most common points of air infiltration in older houses tends to be doorways, due to warping or ill-fitting, windows as a result of ill-maintenance and any other distinct features that your house may have, such as a fireplace or external entry points for wires and junction boxes.
Tackle The Biggest Problems First – For example, if you do have a fireplace in your home, whether it is used or unused, you need to either ensure that it is blocked up or that you utilise and inflatable draft stopper to seal the flue. Fire codes can be just as restrictive as preservation concerns, and you need to ensure that you follow both.
Deal With Doorways – Doorways are one of the major contributors to draughts in the home, particularly as a result of warping. If you can see light from around the edge of the door itself, then you have a serious problem with draught exclusion. V-strips, which are pieces of flexible plastic that has been folded in a V shape, tend to work well at dealing with draughts around the edges of your door.Similarly, be sure to get yourself a door sweep to place along the bottom of your doorway. This can stop those feet-chilling draughts which are often a concern in older homes.Consider the locks on your door at the same time – if they rattle, or aren't completely sealing your door against the frame, you should consider changing them to allow a better seal.
Work On The Windows – In traditional or Victorian homes, it can be extremely difficult to deal with the windows. Many of them utilise the gorgeous sash window design, which offer a range of aesthetic and practical advantages, but after many years of poor-maintenance, it is likely that their performance will have suffered. Whether this manifests itself in an increased opening difficulty or in the cold wind which manages to make it into your home, you are going to need professional service to deal with this problem.Sash windows in London, if taken care of properly, will last for an incredibly long period of time. It can be much cheaper to get them refurbished or repaired, but in extreme situations they can be replaced completely. You can even get like for like replacements, for those buildings with preservation restrictions.You can even upgrade your existing windows to double-glazed alternatives, which will allow you to maintain the ideal rustic aesthetic without having to suffer the disadvantages of single-glazing.
The Smaller Penetration Points – If you are comfortable working around wiring, then you should take care to caulk the gaps around external wiring and junction boxes to completely block the breeze from entering your home.If you have an attic or loft space, or even a basement, it is likely that these areas of your home will be contributing to the draughts within your property as well. Be sure to check these areas thoroughly and investigate what kinds of thermal insulation are suitable for your home.
Professional Sash Window Repair And Replacement In London
Whether you're looking for completely new muntin portals or you just want to refurbish the sash windows already in place, you can't afford to miss out on the benefits that a professional service can provide. Please don't hesitate to get in touch with our specialist term at Kelly today, by calling us up on 0800 634 8636.