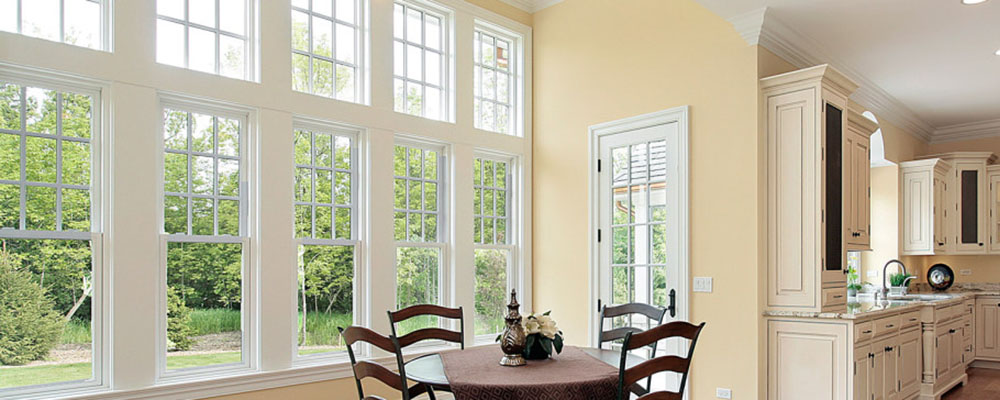 Posted on: April 24, 2017
Sash Windows Repair: Dos and Don'ts!
Refurbishing your sash windows can be confusing, here are some dos and don'ts about sash window repair to give you a helping hand!
Do
Check To See If You House Is Listed Before Completing Any Work On Your Property!


Buildings can be listed as grade I, II* or II. A grade II building is a build that is considered special interest. According to Historicengland, 92% of all listed buildings are in this class.Buildings that are considered grade II* are buildings that are considered important, rather than just considered of special interest. Historicengland writes that 5.5% of all listed buildings fall into this category.

Finally buildings that call under the classification Grade I are buildings that are of exceptional interest. Only 2.5% of all listed buildings are considered Grade I listed.

If you would like to discover if a building is listed or not, you can find out by using this map on org.uk.

What If My Building Is Listed? Do I Need Permission For Maintenance?
Conducting simple maintenance work/tasks to keep your home in good order should not need consent. However, if you need to make repairs, such as sash window repair you may need to permission and should contact your local authority

Keep A Log Book Of Maintenance


When you perform small works and check your property for any repairs that are needed, keep a record of it within a log book. This can be very helpful if your building is listed because any professionals who are hired to carry out work on your property can see a document that clearly tells the people performing maintenance services where previous repairs and maintenance work have been carried out.
Consider Improvements To Security


If your windows currently do not have any security features, it is important that you consider some forms of security. If you are not aware of any security options for sash windows, discuss this with the business providing the professional sash windows repair service.If you're concerned about the safety of your property, The Police has some useful information about burglary. For example, they write that a home which has no security measures is FIVE TIMES MORE LIKELY to be burgled than a home that uses simple security measures!

Keep The Area Tidy Before Repairs Are Carried Out


Before a professional arrives to repair your sash windows, make sure that the area is clean and tidy before the repairs are carried out. This includes carefully packaging away any items around the window/s, covering any electrical items located close to your window/s and removing any curtains and/or blinds from the windows that will be worked on.
Don't
Ignore Problems!


Don't allow yourself to suffer with problems such as high energy costs or a draught from your windows. With professional window repair from Kellys Sash Windows you can enjoy a comprehensive window repair service for your sash windows; this includes draught sealing and full restoration services!
Permanently Seal Sashes


Hot air rises, and as such sealing the top of your sash windows can be a bad idea. If you want air to circulate best, opening both the top and bottom sashes allows hot air to leave from the top and allows cold air to enter through the bottom. If you permanently seal the top sashes, you're solely relying on the bottom sash to satisfy your needs.
Try To Refurbish Your Sash Windows Yourself


For more than 20 years we have serviced both homeowners and construction professionals throughout both London and the South of England. Instead of trying your hand at window repair, consult the advice and assistance of a business with a valuable 20 years of experience.Additionally, if you're looking to add improvements to you home such as energy-efficient double-glazing, give Kellys Sash Windows a call!
There Are Many Benefits Of A Sash Window Repair Service!
There are numerous benefits to repairing your sash windows. A window repair service from Kellys Sash Windows could provide you with the following benefits!
After a window repair service, any small gaps in between the windows and the building will be fixed, preventing the outside elements from impacting the temperature inside your building
If your windows are damaged you might find that outdoor sound is becoming a nuisance. A window repair service can help provide a barrier for sounds that may emanate from either inside or outside of your building!
No matter how tightly closed, windows will allow dust and dirt to enter the building. However, a repaired window frame will dramatically cut down on any outside elements from being able to find their way through any gaps in the installation.
In addition to being able to install specialist types of glass for safety protection, all of our window installations will be fitted with modern locking technology!
A window repair service from Kellys Sash Windows can offer numerous other benefits such as extended window life and improved insulation!
Interested In Window Repair Services From Kellys Sash Windows? Call Our Team Today!
If you are searching for a window repair consider the professional sash windows repair service from Kellys Sash Windows. We have been serving London and the south east for over 20 years, but we also work in other areas of the UK.
Our professional team will treat your home with the upmost respect, working hard to minimise any disruption and when the repair work is finished, we will leave the work area in a clean and tidy condition.
If you are interested in our sash windows repair service and would like to make an enquiry, or if you have any questions that you would like to ask our team, please do not hesitate to contact us.
You can contact us by:
Or you can fill in our contact form and our team will respond as soon as possible.