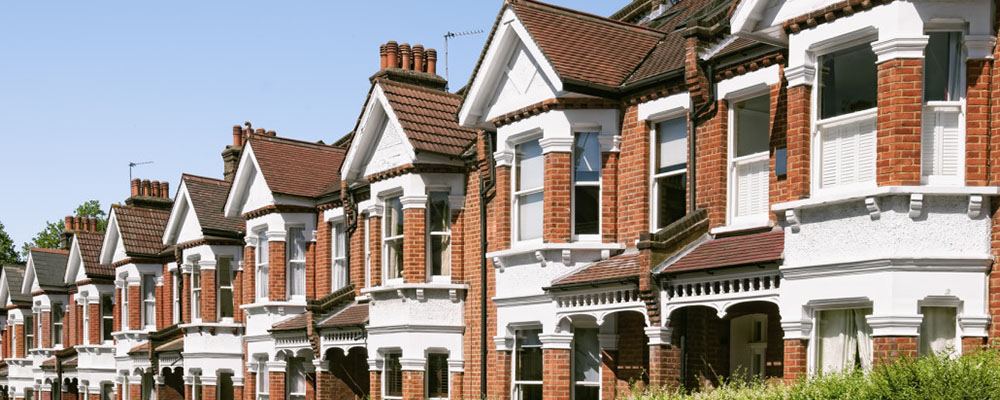 Posted on: February 16, 2015
Victorian house restoration – project or lifelong love?
Britain saw a major house building boom under the reign of Queen Victoria. In the 64 years that Victoria ruled over 6 million houses were built and the majority still stand today. There is something about Victorian properties with their elegant proportions and ornate architecture that is the essence of "Britishness". But maintaining a home that's around 150 years old can take some effort and commitment.
What type of Victorian house do you live in?
Gothic Revival: When the Houses of Parliament were resigned by Pugin in the late 1830's, the Gothic style became the epitome of high Victorian taste with pointed roofs, arches and stained glass windows. Houses were adorned with embellishments such as such as gargoyles and ecclesiastical touches like turrets.
Tudorbeathan or Jacobethan This style revived the style of Tudor or Stuart England. It saw the return of castle-like fortifications, steep roof gables, intricate brickwork, high chimneys and half timbering.
Arts & Crafts:  The Arts & Crafts movement of the late 1860s valued craftsmanship above all. Small cottage-style wooden casement windows, sloping roofs, and bare stone and brick work became the fashion.
Art Noveau Often late Victorian homes would feature Art Noveau details such as curving, plant forms, usually in detailing such as stained glass, tiles and fire surrounds.
Terraced: This may be the most recognisable style from the turn of the century. The majority of Victorian builds were built as terraces, where the individual design of a house would be repeated over and over.
Key renovation areas in your Victorian house
Fireplaces
Every room in a Victorian house would have had a fireplace when built, but these have often been covered or removed by later occupants. If you wish to reinstate a working fireplace, its best to call in a builder to carry out any structural work. Some specialist firms, such as Acquisitions can design you a reproduction fireplace and fit it for you.
At Chesney's Antique Fireplace Warehouse    you can browse through stock of several hundred original pieces, as well as reproduction items
Try Stovax – for hand-cast reproduction cast-iron fireplaces for solid fuel and gas effect fires.
Beautiful fireplaces and surrounds can be found in salvage yards, so it's worth investigating further. Visit salvo.co.uk.
Radiators
Bisque radiators has a range of traditional radiators with showrooms in London – the 'Classic' design is especially popular for Victorian homes.
Plasterwork
Cornicing and plaster ceiling roses were the norm for Victorian houses, and the level of detail depended on the status of the room, so a reception room would feature much more intricate plasterwork than a bedroom for example.
After the introduction of mass-produced reinforced fibrous-plaster mouldings, plasterwork became ever more ornate, as prefabricated mouldings could be made and installed by general tradesmen.
Surface stains, such as mould, can be removed by using a mixture of one part bleach to 16 parts water dabbed onto the ceiling. If the fine detail of the plasterwork has been obscured by many layers of paint, it's best to strip it back to the original distemper – try PeelAway paint stripper from decoratingdirect.co.uk.
To replace damaged plasterwork, try Butcher Plaster Works –  who can match almost all mouldings and make you a replacement, or create a new mould for you if they can't match it.
Flooring
Victorian houses generally combine pine floorboards throughout the house with tiles in hallways. Both carpets and linoleum were introduced around the 1850s, but floorboards are key for an authentic feel.
Stripping back to the originals is an inexpensive way of recreating your home's Victorian looks.
Skirting boards 
Victorians used deep and shapely skirting boards throughout their homes. Most original designs can still be bought from DIY stores.
Dado rails
These were used to protect wallcoverings from chair backs. You can usually see where a dado rail would have been. Try House Martin – to choose from a selection of rails, as well as adhesives and tools needed for the job.
Picture rails
These should be placed 1ft to 1ft 8in below the ceiling cornice to form a frieze. All major DIY stores do a simple pine picture rail which most closely resembles the typical Victorian style, or for more elaborate styles try ukhomeinteriors.co.uk
Windows
Poorly insulated sash windows are a common occurrence. Kellys Sash Windows are specialists in single- and double-glazed sash windows, fully draft-proofed and made in timber that has been treated to last. For sash windows London you can trust in the advice from Kellys Sash Windows about repair, restoration or if you need new windows.
Doors
Kellys Sash Windows also make period and contemporary doors made in solid hardwood.
Paints
Dulux Heritage is a collection of shades specific to the Victorian period. Farrow & Ball also stock a wide range of traditional shades.
Fabrics
Zoffany are experts in 19th-century fabric designs. Colefax and Fowler  offer traditional English fabrics such as chintzes and velvets as well as coordinating trimmings.
Find out more
The Victorian Society campaigns for the preservation of Victorian and Edwardian architecture, and organises events and lectures around the country.
Linley Sambourne House, 18 Stafford Terrace, London. The only surviving example of a middle-class, late-Victorian townhouse.
Osborne House, Isle of Wight. Osborne House boasts Victorian opulence and extravagant interiors.
Tyntesfield, North Somerset. A gothic revival masterpiece created by one of England's richest commoners, William Gibb.
[av_hr class='short' height='50' shadow='no-shadow' position='center' custom_border='av-border-thin' custom_width='50px' custom_border_color=" custom_margin_top='30px' custom_margin_bottom='30px' icon_select='yes' custom_icon_color=" icon='ue808′ font='entypo-fontello']
If you are considering enhancing or overhauling your period property, Kellys Sash Windows can help with the repair and restoration or installation of traditional timber sash windows. You can maintain the character of your home and be as warm as toast this winter.
Kellys Sash Windows is a leading manufacturer and installer of traditional timber  sash windows and doors in Reading and the M3/M4 corridor.
[av_button label='Contact us for FREE advice on all your window requirements' link='page,30′ link_target=" color='red' custom_bg='#444444′ custom_font='#ffffff' size='medium' position='center' icon_select='no' icon='ue800′ font='entypo-fontello']