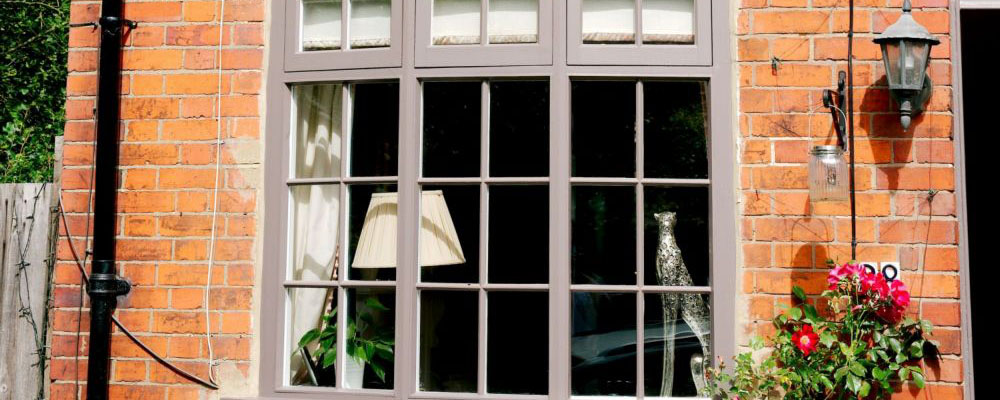 Posted on: September 26, 2016
6 Reasons Why You Should Invest In Sash Window Restoration
Kellys Sash Windows are a family-owned company, a leading manufacturer and installer of traditional timber and PVCu windows and doors. We are proud to have amassed many years of experience in the restoration of windows in Ealing. We are able to work on windows and doors in all styles of property, from classic Victorian terraced houses to elegant town houses and many other fantastic historical buildings. Operating from our factory in Berkshire, we extensively cover areas all over London and the South East – and because of our quality work, service and unbeatable prices, we are confident that we can provide the perfect sash window design for you.
Sash Windows: The Beginning
The design of the sash window is strongly believed to have been introduced by Robert Hooke, an inventor who worked alongside Christopher Wren in rebuilding much of London after it was destroyed in the Great Fire of 1666. With a sash window's ability to be moveable, this designed changed the way in which people saw windows. The design is still present today on houses that were built during the Georgian and Victorian times, giving them much character and a somewhat period feel. Even though the design seems historical, like all things they need to be regularly maintained and repaired for them be to be able to function.
Today, Sash Windows can be installed in plastic, PVCu frames, as well as more-traditional timber frames.
Timber frames are the most traditionally-used structure when it comes to designing sash windows. Made of good-quality material, well-constructed timber window frames are physically strong and with regular treatment, should last for a very long time. In general, timber frames are more likely to have been used in the original construction of your property, so their aesthetic look will lend itself best to it.
PVCu windows will make your home more energy efficient, thanks to its purpose of insulating heat better than most materials. Low maintenance is also another reason why people choose PVCu – wood will only be durable if it's regularly painted and protected, whereas the plastic that makes up PVCu requires very little maintenance, other than cleaning.
Why should I invest in sash windows?
Making sure that your sash windows are effective as they should be is very important in terms of keeping your home's structural integrity up-to-date. They also help to cut down on heat-loss, as well as prevent that annoying sound that only loose, rattling windows provide.
With this in mind, here are some reasons why restoring your sash windows is important for your property;
1. Aesthetic look – One reason why you invested in your property in the first place was because of its unique, traditional
design. Modern-looking windows, as effective as they are, will only conspire to take away the look and feel of your home. What you need is a combination of the traditional look with modern methods that can carry out a quick job – something which our service of providing restoration of windows in Ealing is able to provide. Using modern installation techniques will take away much of the time used in installing sash windows, giving you the peace of mind in knowing that your home will be looking and feeling better in no time.
2. Meeting building regulations – If your street is lined with Georgian or Victorian buildings, the local planning authority will advise you to keep up the maintenance of your property's heritage. In some homes, it may not be possible to install any other type of window in case it interferes with its listed status. In any other instances in which your sash windows cannot be restored, any replacements will need to be as similar as possible in order to match the look that the originals provided. This similarity is in terms of the style of the sash and the materials used, as well as its width, height and depth of the original installation.
3. Matching your property, to the period – As we know, the usage of sash windows dates back to the 17th Century with one of the very first examples said to have been created for the wife of King Charles I. Since then, sash windows have undertaken a number of changes, including modifications to the pan formations and the materials used in the frame. Today, you are able to create a bespoke sash window that is atheistically able to match the period in which the house was built, as well as providing more modern benefits, such as better heat insulation.
4. Personalise your glazing – As mentioned, a huge benefit to restoring or replacing your sash windows is to better insulate your home. It's said that we only feel a small amount of the heat that we pay for – as it escapes out of the home quickly before we can feel the benefit of it.
Installing new windows, will give you the opportunity to choose from a range of glass types – including double-glazing that has been designed to insulate heat.
5. Personalising your design – It isn't just the glass that you use that you are able to personalise – you can even specify the type of paint finish, even your latches and locks too. Ultimately, your interiors should be a reflection of you and your home – and a window will show to the outside what your home is all about.
6. Careful craftsmanship – Like most things today, many windows are manufactured, shipped out and fitted by fitters. The creation of sash windows is taken care of by expert craftsmen who will take their time and pay careful attention to detail when creating your new window.
Kellys Sash Windows – quality sash window repair!
We specialise in the restoration of windows in Ealing here at Kellys Sash Windows. We are industry experts who are able to work on windows and doors in all styles of property; from classic Victorian terraced houses to elegant town houses and many other fantastic historical buildings. If you require any help in restoring, repairing or fitting any sash windows, or just want more information, please don't hesitate to contact us on 0118 926 1411 or e-mail us at enquiries@kellyssashwindows.co.uk