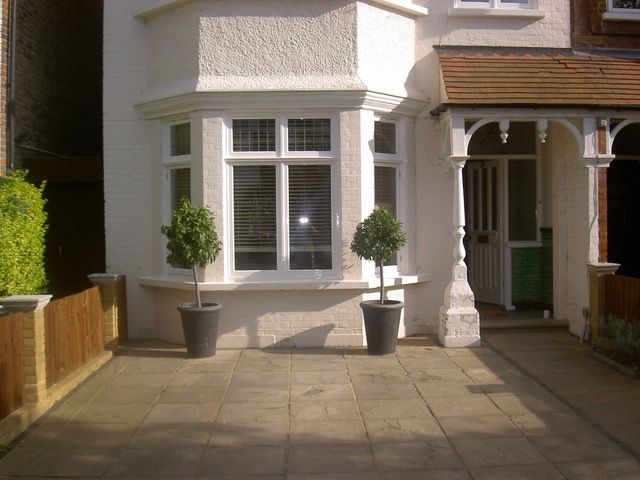 Posted on: August 9, 2016
10 Benefits of uPVC Sash Windows In Kensington
Sash windows have been used in properties for many years dating back to the Victorian era. They were traditionally made from wood which can cause a host of problems if not taken care of properly. The benefits of uPVC sash windows in Kensington are numerous and we are here to share some of them with you.
uPVC was first used as a production material in Germany during the 1960s before being used in Britain and America. The advantages over traditional building materials like wood and metal were clear with over 90% of windows now being produced from this versatile material.*
What are the benefits of using uPVC in your sash windows?
Below we list some of our favourite benefits of uPVC:
1. Extra warmth – A modern sash window made from uPVC has superior levels of thermal insulation. Double glazing can further help to insulate your home to stop hot air escaping.
2. Reduced noise pollution – A particular benefit for anyone living in Kensington, the thicker glass fits more snugly into the surrounds leaving less gaps. This helps to block out unwanted noise and disturbances.
3. Better home security – The improved locking mechanisms feature shoot bolts and hinge protectors to help keep your home secure from intruders.
4. Reduced energy bills – By keeping heat trapped inside your home longer, a uPVC window can help save you money.
5. Better weatherproofing – uPVC windows do not absorb moisture like traditional wooden windows. This prevents problems like rot and damp. Less gaps between the sashes also means reduced draughts.
6. Added value – Many homeowners prefer uPVC windows to wooden ones given the wide range of benefits they provide. This can help increase the value and desirability of your property.
7. Excellent durability – uPVC is very strong, resilient and will last for decades so it won't require the same level of maintenance that a wooden sash window needs.
8. More environmentally friendly – Doing your bit for the environment is a hot topic right now and most uPVC windows can be recycled at the end of their lifespan.
9. Better versatility – This type of window can be customised to match the style of your home. Even a traditional wooden appearance can be replicated to fit in with older properties.
10. Great value for money – A uPVC window offers excellent value over a traditional wooden sash window. You get all the benefit of a modern, stylish window but at a lower price.
Kellys Sash Windows are industry experts in sash windows.
We believe at Kellys Sash Windows that there are numerous reasons to either buy uPVC windows or upgrade from your current wooden variety. Combing the look and feel of a conventional wood sash window with all the benefits of a modern one no longer needs to be a problem.
For more information about the benefits of installing uPVC sash windows in your home, please contact our expert team on 0800 634 8636 today. Otherwise, email us directly at enquiries@kellyssashwindows.co.uk for further information.
* 'A brief history of uPVC windows'. www.scribd.com/doc/201777371/A-Brief-History-of-uPVC-Windows. Web. July 4th 2016.