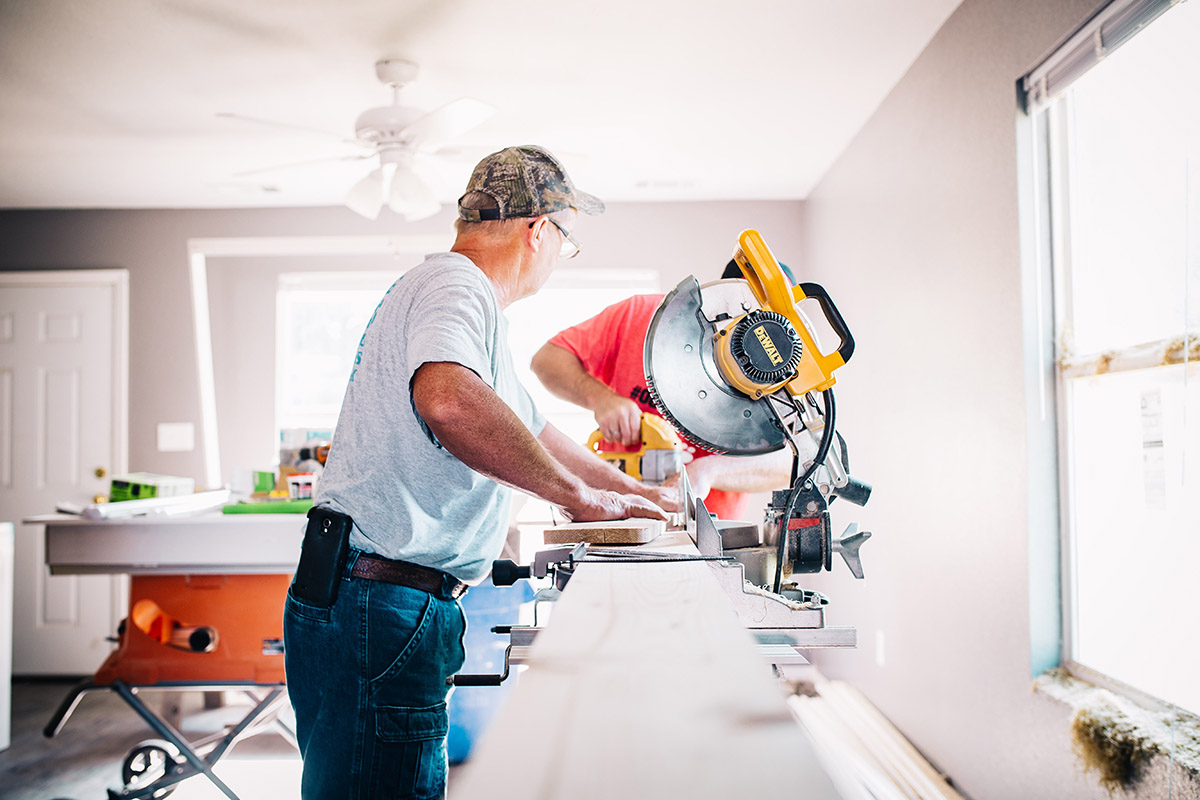 Posted on: August 12, 2020
Getting Sash Windows Installed in New Builds
If you are planning on building a new home, then getting sash windows installed is a great option to consider. Sash windows have been around for hundreds of years, but they can add so many advantages to your new home construction.
Although the origins of sash windows are not fully known, the oldest examples can be found on the Ham House, a house that was built in the 1670s. While sash windows have modernized over the years, the basic construction is the same. They became quite popular during the Gregorian and Victorian era in England and spread around the world thanks to their simple, effective, and attractive design.
What are Sash Windows?
A sash window consists of an upper and lower section or sash of glass surrounded by a wooden, metal, or vinyl frame. The bottom sash typically sits underneath and behind the upper sash so that it can be raised. When lowered, the bottom sash can be locked into place thanks to a simple mechanism located on top of the sash.
Traditional sash windows consists of six panels of glass each contained in a wooden frame. However, advances in glass quality means that most modern sash windows consist of a single sheet of glass. Plus, the wooden frames which tend to warp and rot have mostly been replaced by vinyl or metal which is stronger, lighter, and does not warp or rot.
Why Include Sash Windows in Your New Home?
There are good reasons why sash windows make an excellent addition to your home, office, or facility depending on your needs.
Improved Appearance: Sash windows are attractive and even for modern homes have the right look. This means that they fit in with most architectural designs and provide some variation in term of the number of glass panels you want to include. From one single sheet up to twelve panels, you can choose the right sash window that meets your needs while exceeding your expectations in terms of appearance.
Let's in Outside Air: The sash window is one of the best designs for letting in the outside air with minimal issues. Simply raise the lower frame and walk away. This means that the frame is not pulled open which takes up room inside the home. Plus, the maintenance is minimal when working with a sash window. Occasional cleaning of the tracks is usually all that is needed.
Secure: Locking a sash window is simplicity itself thanks to the latches located on the top of the bottom frame. This simple mechanism allows for the bottom frame to be locked securely which keeps potential intruders on the outside. Always remember to lock your windows at night or when away from your home. A task that is easy to do when using a sash window.
Sash windows make an excellent addition to your new build, adding a touch of history and charm. Contact us today and find out more about our sash windows and installation.