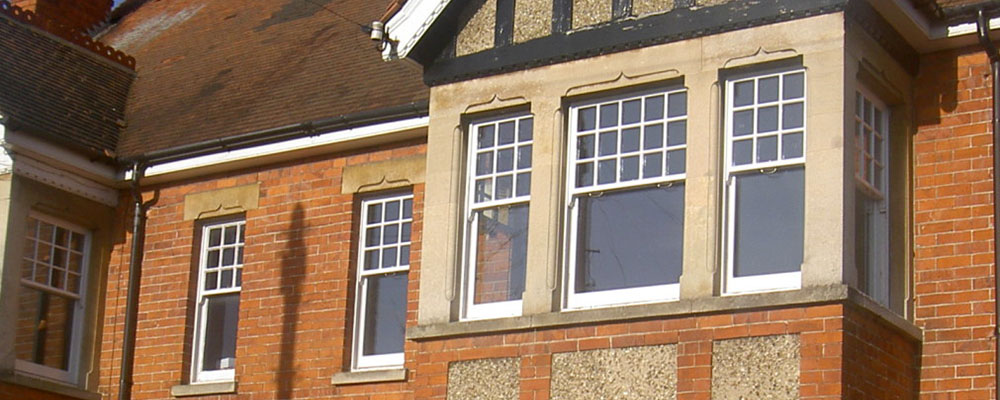 Posted on: August 23, 2016
The Benefits Of Choosing Kellys Sash Windows In London
Here at Kellys Sash Windows, we are a family-owned company and a leading manufacturer and installer of traditional timber and PVCu windows and doors. We are proud to have amassed many years of experience in the restoration, repair and installation of sash windows in London. We are able to work on windows and doors in all styles of property, from classic Victorian terraced houses to elegant town houses and many other fantastic historical
buildings. Operating from our factory in Berkshire, we extensively cover areas all over London and the South East – and because of our quality work, service and unbeatable prices, we are confident that we can provide the perfect sash window for you.
Aside from our abilities in restoring glass in historic, listed buildings, we implement the latest in modern technology to design and make industry-leading glass that is secure, durable and reliable, as well having the facility to be able to insulate heat, keeping more of it inside the building on those cold winter nights.
Our services include;
Installation of Sash and Casement Windows – Our many years of experience in fitting sash windows in listed buildings and conservation areas, has given us the ability to be able to custom-make our windows. Each and every window we make is unique, so we are able to match any pattern or design that you may require and we are able to fit the new glass into any wooden or PVCu frame. Our versatility and experienced is unrivalled when it comes to fitting sash windows in London – so much so, that our customers sometimes refer to us as the London Sash Window Company!
Front, Back and French Doors – Not just confined to producing quality bespoke glazing for windows, we also offer the same service for any glass doors that you may have. No matter how patterned or obscure – our glass can be custom-made to fit any building. Finished with three factory-applied coats of paint, including primer (and preservative), undercoat and a semi-gloss topcoat finish – we can also offer a wide range of coloured paints or waxed hand-coated finishes if you require.
Refurbishment, Repair and Restoration – Being experts in sash window maintenance, repair and restoration, we are able to offer a wide range of solutions to repair windows that may be poorly-maintained. Our restoration and sash window refurbishment techniques are able to dramatically improve windows and doors at a fraction of the cost that a full replacement would require.
Other Benefits of choosing Kellys.
Aside from our quality services, we also offer all our customers the following benefits;
Free survey – We are able to undertake a survey of potential work that you need doing, absolutely FREE of charge. We only invoice our clients when the work that they need doing is completely finished, offering them peace of mind in worrying about hidden costs that may be added on by some companies.
Free quote – Once we have completed our survey, we are able to offer you an instant quote, again absolutely free. This will give you time to consider the offer and decide if it's right for you – there is no pressure, but we are confident that you won't find a more cost-effective quality service in repairing sash windows in London.
Multiple-year insurance guarantee – We are certain that you'll love your new windows, but if anything were to ever gone wrong with your glass installation, we are able to repair or replace items as part of our services. This will give you peace of mind in knowing that
Fitted by local craftsmen – We only use craftsmen that are local to the area, meaning that they can start work as quickly as possible and not cause much disruption to your day. Being local also means that costs will be kept a minimum – a saving that we pass on to our customers!
Kellys Sash Windows – quality sash window repair!
At Kellys Sash Windows we aren't just expert craftsmen, designing and making bespoke sash windows in London, we are also fully aware that we are working in your home. Knowing this, we will treat your home with the upmost care and respect, minimising any disruption to you and we will leave the area in which work, clean, tidy and safe condition. If you require more information on our window restoration services, please don't hesitate to contact us for some FREE advice on 0118 926 1411 or e-mail us at enquiries@kellyssashwindows.co.uk