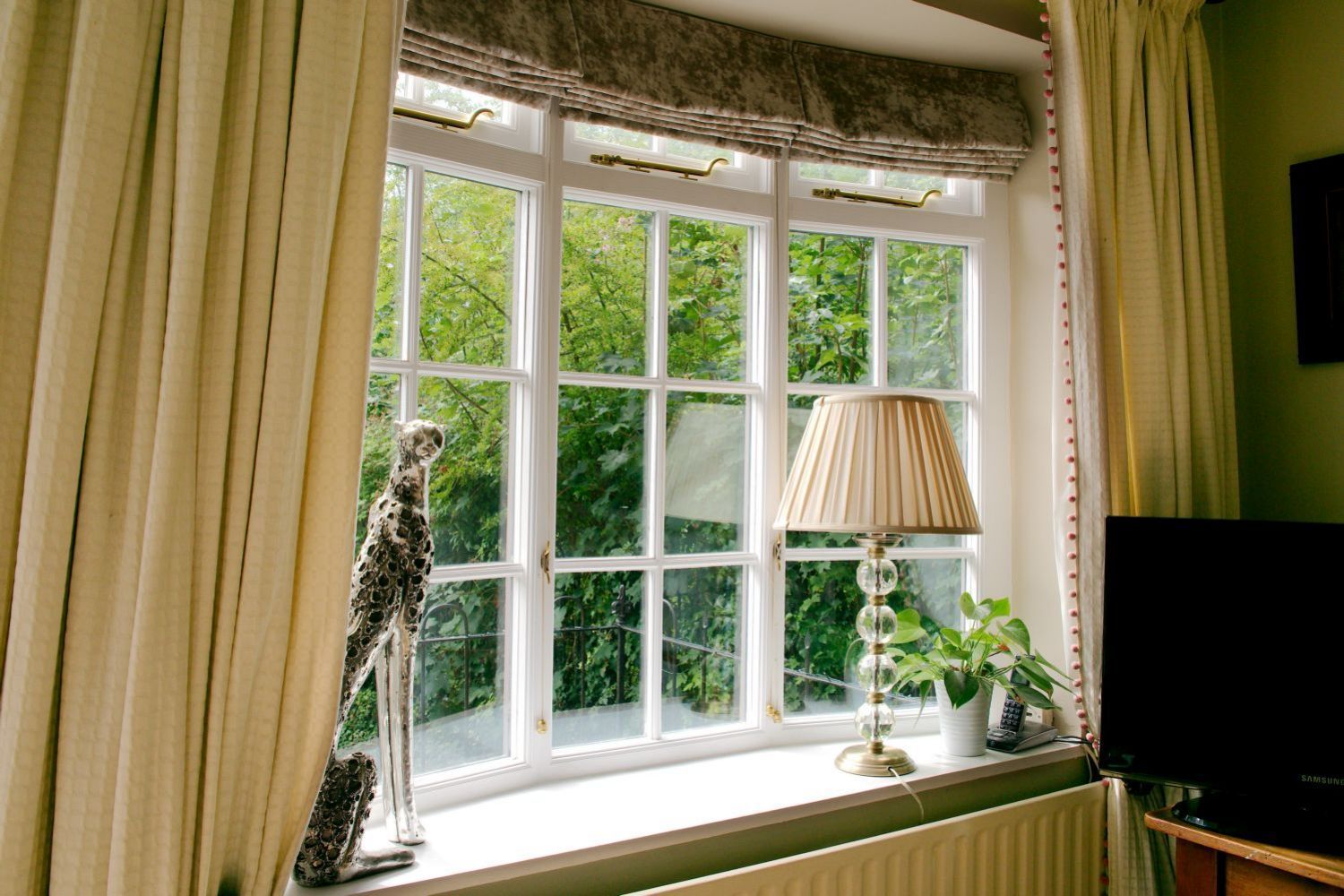 Posted on: December 28, 2015
The English Heritage Of Sash Windows
The oldest sash windows in the UK were actually installed in the 1670s, and some of them are still operational! That just goes to show what a fantastic design, combined with proper care and attention, can leave you with a great product and can, in many cases, actually outlast the usability of your home itself. Sash windows in London were particularly popular, and were installed in a range of properties, from terraced homes to stunning national landmarks, including Hampton Court and Kensington Palace.
Of course, as technology and taste has evolved, many people have chosen alternative designs to sash windows, but they are still an extremely popular choice throughout the country. The actual design of sash portals hasn't really changed, though it has been combined with the latest in modern technology, including double-glazing and even other materials such as uPVC rather than timber.
The Growing Popularity Of Sash Windows In The UK
Although they were available much earlier, sash windows really took off in terms of popularity during the 18th and 19th centuries. They were the most popular kind of window for a long time, which is why so many period properties, particularly Victorian buildings, feature sash windows in their design.
Those who could afford to take advantage of sash windows as they became popular almost always did so, which is why so many 17th century properties feature 18th century windows. Although they have, primarily, remained the same in terms of practical day-to-day use, the form has undergone several aesthetic design changes over the centuries, from single and multi-pane designs to the actual materials they have been made of. Originally designed out of wood, technology allowed designers to include sleek metallic bars, often painted like wood, to improve the window's security.
Other materials which were originally used to replace the oak of early window designs include imported Baltic softwoods, mahogany and more.
Keeping Warm With Sash Windows In London
Before technology allowed sash windows to make the most of double-glazing, many homes were fitted with internal and external shutters. Acting as a primitive form of double glazing, these shutters could be opened to allow light through the window or closed to increase the building's heat retention.
These wooden shutters were often more effective than the thick curtains many people use today; unfortunately, most of these accessories have been removed over the years, as design trends moved towards open space and shutters were seen as archaic.
Sash Windows In London: An English Heritage
Sash windows in London are still extremely popular and, although there is some debate over where they actually originated, are still regarded to be as English as tea, red buses and a portion of fish and chips; they're so synonymous with Victorian, Georgian and Edwardian architecture that the English Heritage once made a short film about them. Sure, they have evolved slightly over the past few years, and are available as much more practical options than ever before, but their primary design remains the same as it was almost 400 years ago.
It takes a team of professionals to repair, renovate or replace existing sash windows, and dedication to traditional craftsmanship is essential when dealing with period architecture. Here at Kellys Sash Windows, we are able to provide sash windows in London, including repair and renovation services, to a diverse range of properties, from period homes to modern designs.
For more information, please don't hesitate to get in touch with our professional team today on 0800 634 8636. Alternatively, you can email any questions or concerns that you might have to us directly at enquiries@kellyssashwindows.co.uk.