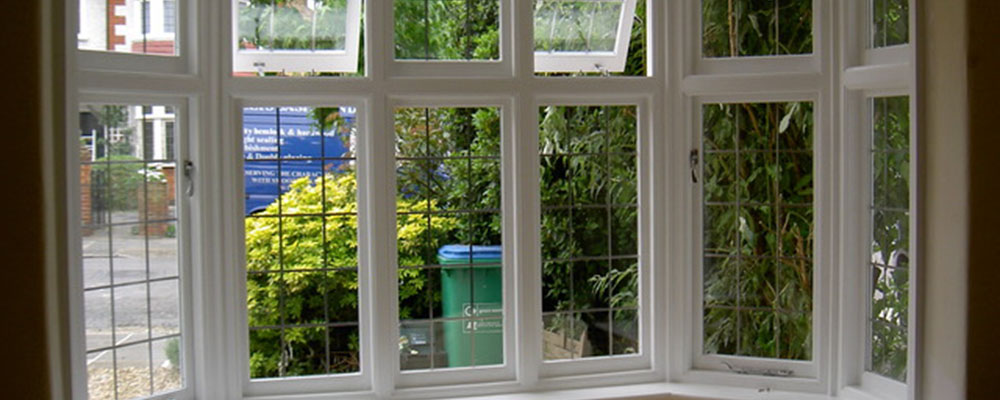 Posted on: March 10, 2017
Why Should You Upgrade To Double Glazed Sash Windows?
Your windows are important features of your house. They provide your home with natural light. If you're looking to upgrade your windows, double glazed sash windows would be a beautiful choice.
Here are four reasons why you should upgrade your homes windows with double glazing!
1. Noise Reduction
If you're looking to reduce the amount of noise that enters your property from outside and your windows are just a single panel of glass, it might be a good idea to upgrade your windows. If there are children playing outside, if one of your neighbours enjoys practicing music instruments during the daytime or if you live next to a main road. Your noise reduction solution could be found within your choice of windows.
Windows with double glazing have much better noise protection than their single glazed relatives. With beautiful double glazed sash windows, your windows will both look beautiful and keep the noise pollution from outside low, allowing you to
relax and enjoy a book or the television without outside distractions.
2. Switching To Double Glazing Can Save You Money!
Did you know that switching to double glazing could save you up to £160 a year!
Windows are a major source of heat loss in a building. This has numerous consequences. Firstly your house will be colder. Secondly if your house is losing heat, a portion of your heating bill is being used to heat up the outside of your house.
If you want to increase the effectiveness of your heating you can utilise various forms of insulation in your walls to reduce the amount of heat that escapes. However another solution is to upgrade your windows. With beautiful double glazed sash windows from Kellys Sash Windows, you can choose a beautiful window for your property and enjoy the many benefits
that upgrading your home's windows brings.
Also, by maximising the amount of heat that remains within your home, you can reduce the amount of heating you use, thus saving you both money and reducing your carbon footprint. The environment is very important and as such it is important that we all do our bit to help protect the environment. Many things contribute to climate change, and our use of fossil fuels is one of them. The Committee on Climate Change wrote that the risk of flooding from both inland and coastal waters could increase in the UK as a result of climate change. This could result to property damage and damage to businesses.
Our double glazed sash windows are available in a variety of materials, one such material is uPVC, (also known as PVCu) which is a type of plastic that can be recycled. Many people have heard of uPVC and just referred to it as PVC however, there is a difference between PVC and uPVC. PVC is often black, whereas uPVC is usually either white or grey. However, colour is not
the only difference between PVC and uPVC. PVC contains the chemical BPA. The NHS writes the following about BPA, "There is a growing call to stop manufacturing plastics with BPA and using BPA in food containers as there are less hazardous alternatives."
Our uPVC double glazed sash windows are a great way to add the benefits of double glazing into your home. If you would like more information regarding our fantastic windows, give our dedicated and friendly team a call today on 0800 634 8636.
3. Upgrading Your Windows Can Improve Security
Your windows are a very important part of your home security. Whilst features such as window locks are extremely important to your home security, double glazing is also a fantastic home security product. Double glazing is stronger than single glazed windows. Providing your home with an extra level of protection.
If you are concerned about home security. The Police have a helpful guide with many fantastic tips to help you make a big
difference in keeping your home safe from burglary.
4. Double Glazing Can Increase Your Properties Resale Value
New high quality double glazed windows could increase the resale value of your property. If you have windows that are in need of repair, now is the perfect time to upgrade to high quality and beautiful uPVC double glazed sash windows. uPVC is a fantastic material that is simple and easy to maintain.
Beautiful and strong windows can increase your property's resale value. Sash windows from Kellys Sash Windows can suit many different styles of home decor. They are an elegant and simple to maintain solution for your property's windows.
Enjoy The Many Benefits Of Double Glazing With Kellys Sash Windows
There are many benefits to new windows from Kellys Sash Windows. Our high quality sash windows are a fantastic solution for your home. If you're just trying to improve your home's aesthetic, or if you're looking to improve security or improve your energy efficiency, double glazed sash windows are a fantastic choice. Also, our sash windows made from uPVC are a great choice. Whilst many don't immediately see plastic as an environmentally friendly choice, remember uPVC is recyclable and it is simple to maintain.
In addition to the many benefits from our uPVC double glazed sash windows. It is important to remember that changing your windows could save you money in the long term!
Beautiful High Quality Double Glazed Sash Windows From Kellys Sash Windows

We have been serving London and the south east for over 20 years, but we also work in other areas of the UK.
Our skilled craftsmanship and our embrace of modern technology enables us to build windows that add character to your home, yet still provide the quality that modern technology can give.
When installing your new windows, our skilled workers will treat your home with the upmost respect. We work hard to minimise any disruption that the installation causes and we will leave the work area clean and tidy and keep it in a safe condition at all times.
If you are interested in our sash windows and would like to make an enquiry, or if you have any questions that you would like to ask our team, please do not hesitate to contact us.
You can contact us by: