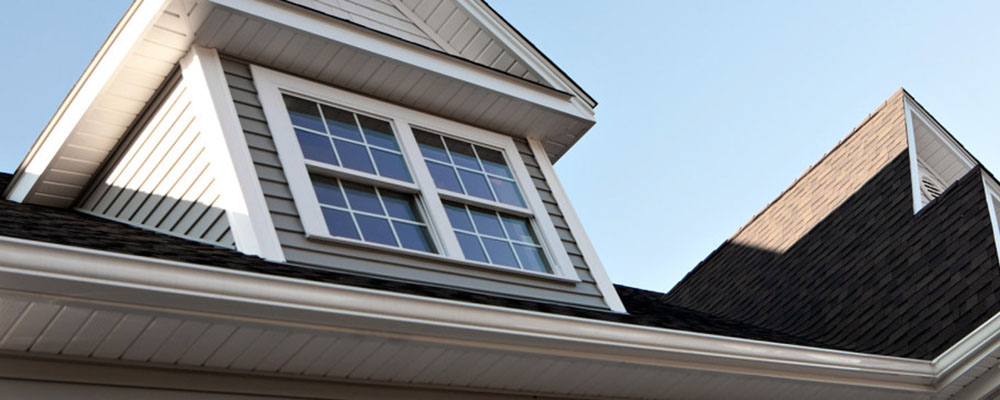 Posted on: July 26, 2017
6 Things That Could Increase The Value Of Your Home
Many people are searching for ways to increase the value of their home. However, many forget about upgrading their property's windows. If you're interested in double glazed sash windows in London give the friendly and dedicated team at Kellys Sash Windows a call today on 0800 634 8636.
6 Things That Could Increase The Value Of Your Home
If you're interested in making some home improvements that could potentially increase the value of your home, consider the following six things:
Add A Loft Conversion
A loft conversion is a fantastic property upgrade; essentially adding an extra bedroom to your home. Also, sometimes a loft conversion gives you a great opportunity to add an extra bathroom or en suite bathroom to your property. However it is important that your loft conversion fits with the rest of your house. Make sure that there is sufficient ceiling height and that there will be easy access to your loft.
Repair, Replace Or Upgrade Your Sash Windows
If you're trying to make you property look more desirable, it is important that your windows are in good condition. If your sash windows are damaged, a sash window repair service can be a fantastic way to improve your property and make it look more desirable. However, you could instead opt to replace or upgrade your sash windows with double glazing. If your windows are not currently doubled glazed, there are many advantages to upgrading to double glazed sash windows in London. Some of the advantages of double glazed windows compared to single glazing are:
A Better Insulated Property.
This could result in cheaper heating bills. Additionally, this can be helpful during very hot days, as double glazing can also help to keep heat outside of the property.
An Increase In Security.
Double glazed windows are more difficult to break than single glazed windows. Additionally with Kellys Sash Windows, all of our window installations will be fitted with modern locking technology.
Reduction In Noise.
As a result of the two panes of glass and the space in between them, double glazing is a great way to combat noise that is produced from outside of the property. As such double glazing can be very beneficial if you live in an area that experiences a large amount of noise.
Reduce Condensation.
Older single glazed windows can often be afflicted with issues regarding condensation. With double glazed windows, one pane of glass keeps away the cold air whilst the other pane prevents warm air from meeting it.
Improve Your Kerb Appeal

Many argue that one of the most important things you can do when trying to increase your property's value is to make your property look better than your neighbours. For example, if all of your neighbours' properties have single glazed windows yet you have upgraded your windows to include double glazing, you could potentially see an increase in attention to your property. One helpful tip is to stand outside of your property and take a photo. This way you can observe your home in a manner similar to how a potential buyer might view your property. Giving you the opportunity to spot things you can improve and things that need repairing. It is however, very important to take your local area into consideration. As
Phil Spencer said in the Telegraph
you should avoid outgrowing your street. He writes that if the houses in your street cost £250,000 you should not go overboard on property upgrades. If all the other houses cost £250,000 and you ask for £400,000, you might find it difficult to sell your property. "People looking for a £400,000 house won't want to live in a £250,000 street."
Improve Your Home's Doors
The front door of your property is a key feature of your home. It is important that it both looks appealing and has good security features. Make sure that your front door has good quality locks and looks smart. If it looks like it could benefit from an upgrade, some simple improvements such as a new doorknob/door handle could help to improve the appearance of your front door.
Upgrade Your Bathroom
You don't have to go overboard in the bathroom, there are lots of small upgrades that can make a nice difference. Small and reasonably priced features can add an extra advantage to your property and make it stand out from the crowd. Consider upgrades such as a new set of taps, a new showerhead, a glass screen or door instead of a shower curtain and perhaps a heated towel rail. Simple upgrades such as these could help you property stand out from other similar properties that are currently on the market.
Think About Your Kitchen
The kitchen is one of the most important rooms in the home, people prepare meals, entertain guests and some even watch television in the kitchen. As such it's important that your kitchen looks impressive with as much up-to-date equipment installed as possible. However it is important to make sure that your kitchen fits your house. Returning to advice given by Phil Spencer in the Telegraph, "There is no point putting a £25,000 kitchen in a £250,000 house; you won't see your money back."
Searching For Double Glazed Sash Windows In London? Give Kellys Sash Windows A Call Today
If you are interested in high quality double glazed sash windows in London, give us a call. Each window we make is bespoke, this means that we can match any design or pattern in both wood and PVCu. Additionally, our team of skilled professionals are able to restore or replace windows and doors in all styles of property, including classic Victorian terraces houses and other historical buildings.
If you have any questions regarding our double glazed sash window services, sash window repair or any of our other services, please don't hesitate to contact us. You can reach our friendly and dedicated team by calling us on 0800 634 8636. However, if you would prefer to contact us online, you can do so by: