Sash Window Restoration
We can restore, repair and refresh your sash windows with just a little, professional, TLC
If the passing years have taken their toll on your windows you need to get in touch with the experts
In the worst case scenario, our team can build an elegant sash window restoration that can reproduce all the original details of your windows, or we can customise them to effectively meet your preferences.
We restore or replace windows and doors in all styles of property. These properties include classical Victorian terraced houses, elegant town houses and many magnificent historical buildings.
Kellys Sash Windows specialise in the sympathetic replacement, restoration and repair of traditional timber. We offer a comprehensive service when it comes to sash windows, including draught sealing and full restoration services. Whether you're looking for improvements to existing windows, such as the installation of energy-efficient double glazing, or the complete provision and installation of new portals, we can help.
Sash Window Repairs and Restoration
This service is very popular and, when it is economical to carry out repairs, we will restore your windows and doors to their former glory, which comes with a 2 year guarantee.
The majority of this work takes place in private houses, although we also undertake work on commercial properties and buildings of special architectural interest.
Much can be done to improve the performance of a traditional timber window, whilst retaining the original style and aesthetic appeal.
Get A Free Quote
Contact us for FREE advice or a no obligation quote on 0800 634 8636.
Or alternatively fill out or short form and we will get back to you.
KELLYS SASH WINDOW RESTORATION SERVICES
As specialists when it comes to sash window repair, maintenance and restoration, we are able to offer a diverse range of solutions to the problems associated with poorly maintained windows. Our draught sealing system, for example, can effectively breathe new life into your windows and doors. Our restoration techniques have been proven to dramatically improve both door and window performance at a fraction of the cost that replacement would require.
Did you know that draught sealing only has a VAT rating of 5%? Raising the heat and fuel efficiency of your home is something that you can't afford to miss out on!
For many, these historical features are probably the reason why they decided to purchase the property in the first place, so their interest in retaining the look of it will be a vested one – after all, with good repair and restoration, the property will grow in value if ever the owner wishes to sell. Other buildings, especially ones designated for public use, will be listed and therefore, the original character must be retained by law.
THE BENEFITS OF SASH WINDOW REPAIR
Our refurbishment services can offer a diverse range of advantages to homeowners, including:
No more draughts
No more rattling
Improved soundproofing
Improved insulation and heat-retention
Drastically reduced dirt and dust
Smoothly-operating sash windows and doors.
Extended window life
Improved security
DRAUGHT SEALING AND WINDOW OVERHAUL
The gaps around a typical sash window can add up to the equivalent of a hole around 150 sq mm, or as much as 6 inches. Without effective and professional draught sealing, dust, dirt, the wind and external noises can all flood into your home. Similarly, your home's heating can filter out through the hole, leaving you feeling uncomfortable, cold, and meaning that you waste money on your heating and fuel consumption.
As we're carrying out a sash window restoration draught sealing strategy, we can also take the time to repair and damaged parts of your sash window. Whether it is the timber, the glazing, the locks or the associated ironmongery, we will be able to restore your windows and doors to their former glory.
As added insurance, our refurbishments all come with a 2-year guarantee. When you choose Kellys' sash window restoration, you can be assured that you will receive only the very best in professional service. We offer our services across London, Reading and all across the M3/M4 corridor, and we never compromise on service and quality.
A DIVERSE RANGE OF GLAZING OPTIONS
If your current sash windows are single-glazed, cold and are the source of draughts and external noises, then you cannot afford to miss out on the professional service offered by our professional team. Depending on your main focus, we can offer a range of different glazing alternatives to ensure that you enjoy the very best results from your double-glazed sash windows.
Reduced Heat Loss – In all of our double-glazed units, we now fit heat-reflective glass as standard.
Safety And Security – We can fit laminated and reinforced glass for improved security against external threats.
Soundproofing – If external noise is a problem that you are forced to deal with, we can help you. We have a range of acoustic glass, for use in either single or double-glazing applications.
Fadeguard – If the position of your window is causing your furniture, fabrics or pictures to fade, then we can provide a solution. Our Fadeguard glass is a kind of laminate glass which excludes almost all ultra-violet rays.
Specialist Glasses – We are also experienced in the installation of patterned or etched glass, as well as unique handmade glass, for use in listed buildings or upon request.
Sash Windows are extremely practical and attractive features which remain popular amongst homeowners and landlords across the country
Therefore, it can really be a devastating blow when sash windows become damaged and require either repairing or replacing to return the property in question to its former glory. Fortunately, we are able to offer high-quality sash window replacement services, in addition to our professional repair options.
THE BENEFITS OF LONDON SASH WINDOW REPLACEMENT!
Completely new windows and doors can really reinvigorate your home, improving both kerb appeal and overall value; this can be extremely valuable when it comes to attempting to sell your property, or to ensure that it appeals to potential tenants.
Aside from these aesthetic benefits, sash window replacement can offer practical advantages as well. New windows and doors, for example, will be much better insulators; this means that they can make your home warmer in the winter, and reduce the amount of wasted energy, whilst also decreasing the amount and strength of draughts.
If you aren't already making the most of it, then double-glazing can help to cut your energy bills as well. Upgrading to a double-glazed model will offer other benefits, including improved security and reducing traffic or external noise.
SHOULD YOU REPLACE OR REPAIR YOUR SASH WINDOWS AND DOORS?
Of course, it is cheaper and more environmentally-friendly to restore an existing window than it is to replace it, particularly in the short-term. Also, if you live in a period property, then keeping the original windows and doors offers great benefits, particularly aesthetically.
Here at Kellys Sash Windows, we are firm believers in restoration over replacement, and our experience allows us to repair many sash doors and windows where others have given up on them. Our professional team will always offer you the very best advice on whether to restore or replace your windows and doors.
In the event of sash window replacement, we are able to provide a range of windows and doors in a variety of materials, including hardwood and softwood. All replacement windows that we provide are subject to the highest standards and building regulations.
Sash Window Refurbishment
If you have this style of window installed in your home and you are experiencing ongoing drafts and issues as a result of this installation, it's a good idea to consider contacting maintenance professionals for regular assistance.
Sash Windows have been installed in homes and businesses for over 300 years. Although the technology has continued to evolve throughout time the style of the Windows and their overall strength have continued. Whether you have an older style home or you have Sash style Windows installed with your new home, we can make sure that the process of sash window refurbishment is a fast process.
Specialist Sash Window Refurbishment from Reading to London
As specialists in sash window repair and maintenance, we can deliver a wide range of services to make sure that we can seal up drafts and restore your Windows to a more modern condition. As Sash Windows just require refurbishment rather than full replacement, we can increase the performance of your Windows without having to resort to the full cost of replacement requirements.
With the help of sash window refurbishment you can enjoy a greater value for your home as well as a diverse range of other advantages.
Our Sash window refurbishment solutions begin with a complete window overhaul
We want to make sure that we can fill in the gaps around typical Sash window and deliver professional draft sealing. With our help, we can reduce your overall energy consumption and ensure that your home can enjoy less maintenance requirements and the future. Rather than continuing to waste money on window heat loss, a quick refurbishment task could be all that's required to properly reseal your window and help you to enjoy your property again.
The process of refurbishment can be simple for our staff members:
We will carefully remove the window from the frame
Replace any decaying pieces and route out the frame to install a solid timber
We utilise a proxy rising to ensure that the cavities can be filled and moulded to match the same profile as the timber
We replaced all sash cords and pulleys and then balance the window to ensure that it will offer a smooth operation in the future.
Our skilled staff members can also repair any damaged parts to your Sash window whether it's the glazing, locking mechanisms, timber or other components we can work at restoring sash windows back to their original condition or better.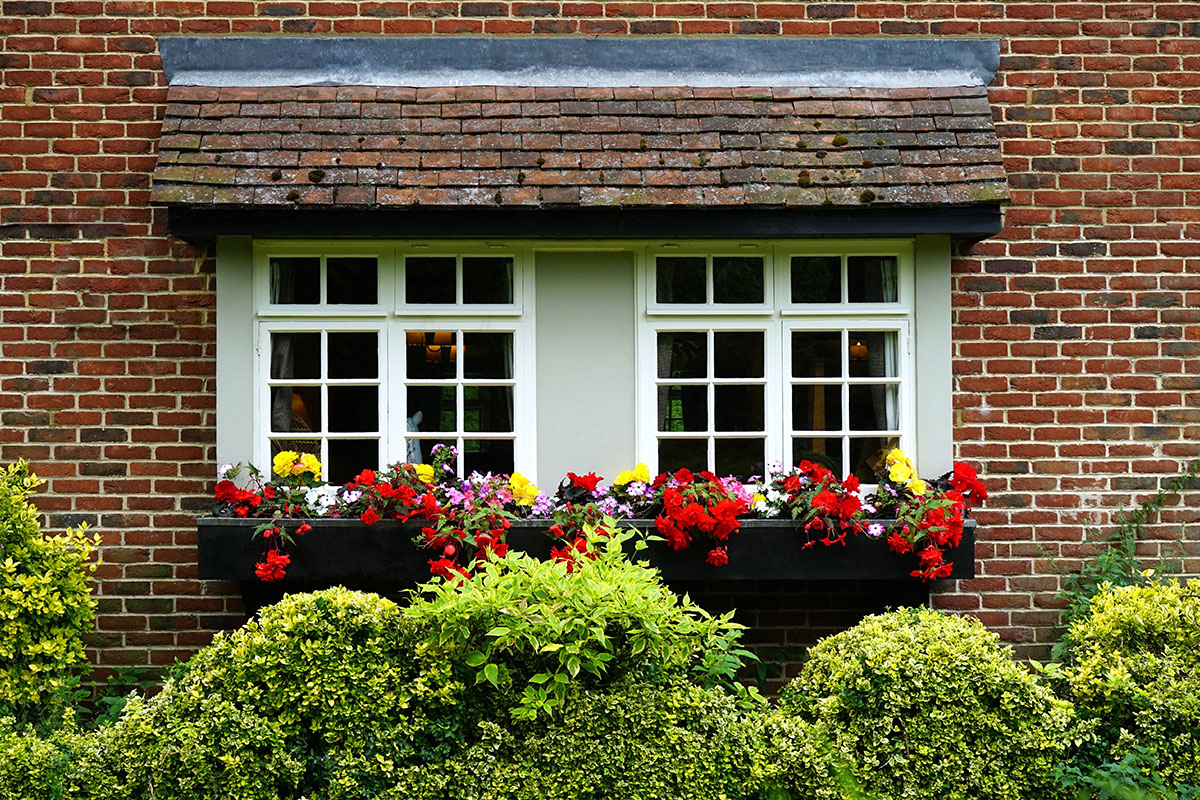 Every single Sash window refurbishment task that we take on his back by our warranty. When choosing our company we can make sure that you can get the best professional service possible. We want to offer a diverse range of restoration options as well as ensure that you can have a Sash window that you can truly believe in.
With such a diverse range of glazing options and finishing options, we can customise your Sash Windows throughout the home to look their best. Depending on the way that you would like to finish your windows, we can make sure that the look and patterns can be some of the best for matching your home and more. As Sash Window refurbishment experts, we want to make sure that the repair and replacement is a successful process that meets all current modern standards for insulation and window technology.
Contact us for more information on our Sash window refurbishment options today.
KELLYS SASH WINDOWS: FOR SASH WINDOW REPLACEMENT AND REPAIR ACROSS LONDON AND THE SOUTH!
We take pride in the fact that all of our new windows are as energy-efficient as possible to truly ensure that our gorgeous sash portals are not only stunning in terms of appearance, but are also practical options.
We have been providing fantastic sash window replacement and renovation services to homeowners and businesses for more than 20 years throughout London and the South of England.