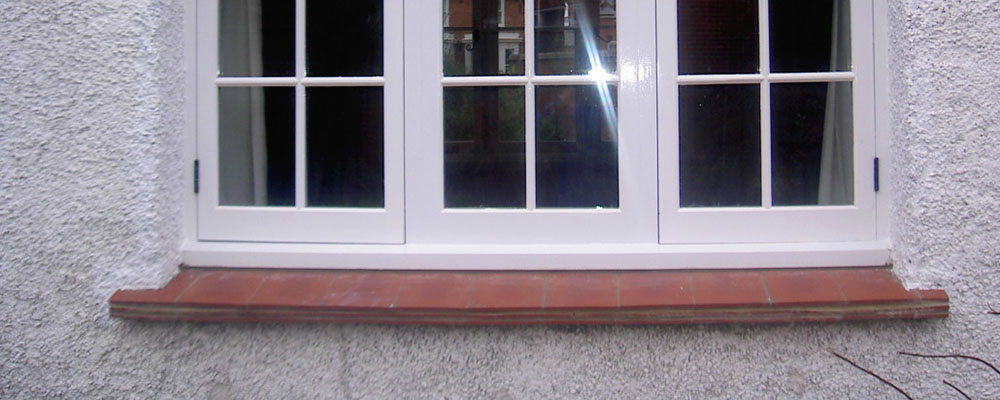 Posted on: May 23, 2016
Sash Windows, Small Children And Safety!
Although sash windows in Reading are an extremely safe window design which has been popular for generations, as with all windows there is the risk that your child could easily get out through an open window. For the most part, this won't be much of a concern, but we know that many people worry when their sash windows are located on the first floor, particularly if the window is in a small child's room.
There is a range of different ways that you can improve the safety of your windows, although some will mean that the windows themselves can no longer be opened, which is a real she when you consider the diverse range of advantages that sash windows can provide over their standard counterparts.
Great Ways To Improve Your Sash Window Security
Now, many sash windows are actually too heavy for extremely small children to lift, but it never pays to be too careful when it comes to ensuring that your family aren't given the opportunity to accidentally fall out of the windows, particularly those located on the upper floor.
Casement Window Catches – Window catches are small metallic catches which can flick out from the frame and prevent the lower sash from lifting any higher than a few inches. Although this can seem like it negates the ventilation aspect of the window, you can always lower the upper window to allow air circulation, which is a
much safer option if you have small children around.
Screw The Window Shut 

– Now, we would never recommend doing this as it can really ruin the appearance and devastate the practical applications of the window. If you are 

extremely worried about your child's safety, then you can screw the lower sash shut with a traditional screw at a 45 degree angle.
Double-Glazing Panes 

– One of the main reasons that people tend to be concerned about their child falling through sash windows is that single-glazed casements can appear 

extremely thin and flimsy. If you decide to upgrade your sash windows in Reading to double-glazed models, this can not only improve your security, but improve your home's heat retention and energy efficiency as well.
Latches And Locks 

– You can get fully-functional locks for sash windows which require a key to release the sash; these can really be a great option when it comes to

protecting your family from accident, and securing your home against external entry.
Blockages – One of the most common ways to improve the safety of sash windows is to, simply, deny access to the window by placing a cupboard or desk in the way. This will still allow you to reach over and open the window as you like, but will provide n extra barrier for your children to overcome before they can get near the window.
Improve Your Sash Window Security With Kellys Sash Windows
Here at Kellys, we can help you to create a completely secure environment and ensure that your children are not at risk around sash windows. Thin, traditional sash windows can be dangerous simply because they are positioned so low in the wall, making it easy for a child to access the glass and, potentially, fall out or through the small panes themselves.
For more information on the various ways that we can help you to improve and make the most of your sash windows in Reading, please don't hesitate to get in touch with our team today on 0800 634 8636. Alternatively, you can email any concerns to enquiries@kellyssashwindows.co.uk , and we'll get back to you as soon as possible!